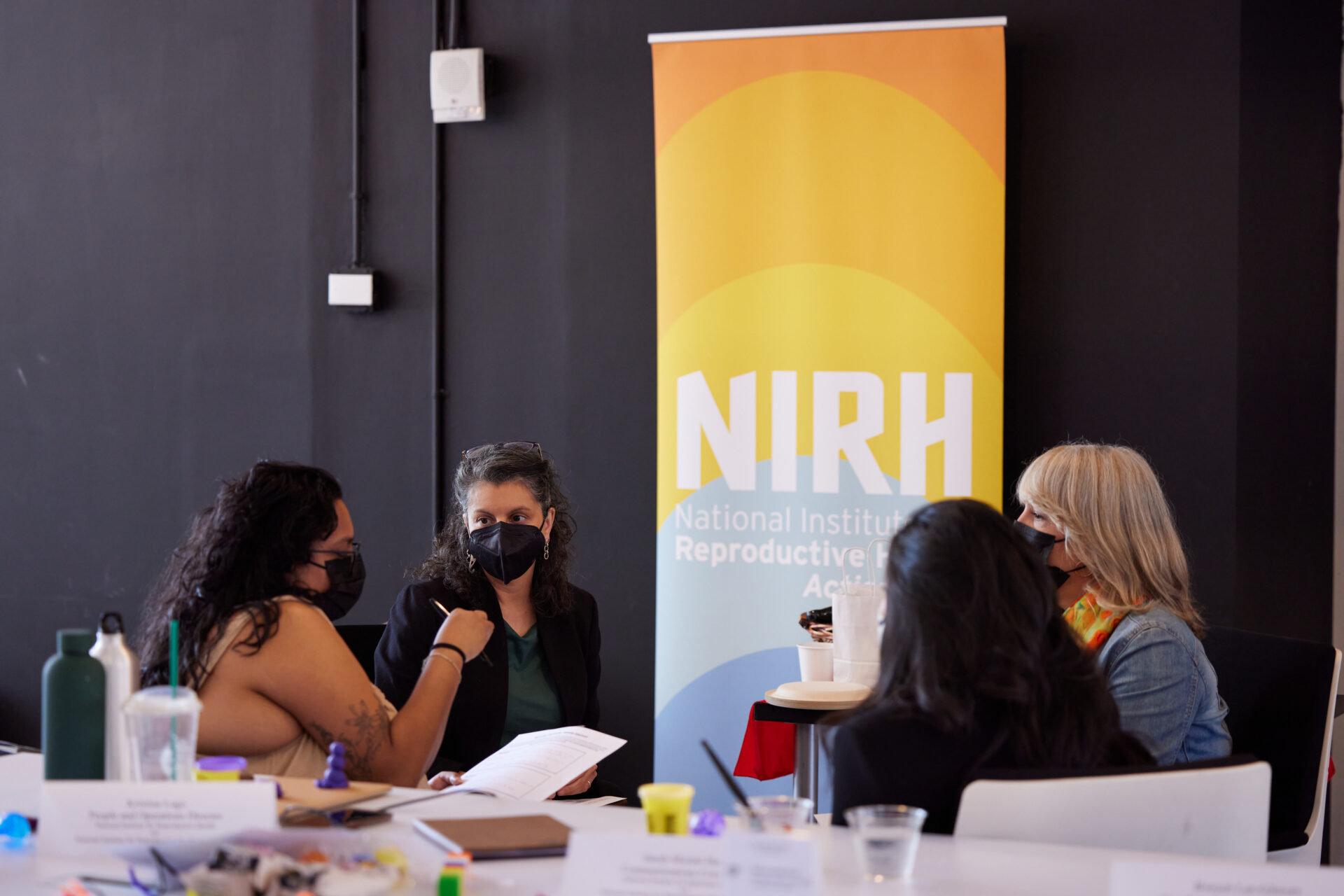 WE ADVANCE PROACTIVE POLICIES TO PROTECT AND EXPAND ACCESS TO REPRODUCTIVE HEALTH CARE
In order to create pro-reproductive freedom policies that protect and expand access to care, we must change the face of power and impact the policy landscape by offering reproductive health and rights expertise through a reproductive justice framework. We provide expert policy analysis and technical assistance, research–tested messages and trainings, and guidance on endorsements. NIRH Action Fund also works with in-state advocates to create advocacy campaigns that advance bold, proactive reproductive freedom policies. 
ELECTORAL ENGAGEMENT
We guide in-state advocates on political and electoral best practices that center pro-reproductive freedom, pro-abortion values. 
State and local elected officials have the power to improve access or to enable further barriers to reproductive health care. Elections provide voters with an opportunity to ensure that those who will champion reproductive freedom issues, including abortion access, occupy seats of power. Voting, not just at the top of the ticket — but all the way down the ballot — is key to increasing access to reproductive health care, including abortion. 
POLICY ANALYSIS AND TECHNICAL ASSISTANCE
We offer expert analysis and technical assistance to elected allies, advocates, and candidates looking to build a strong reproductive freedom platform. NIRH Action Fund is doing what no other organization is doing in the states: ensuring that candidates and campaigns have the tools they need to run, win, and govern on a proactive reproductive rights, health, and justice platform; lobbying elected allies to enact proactive policies that create meaningful access to reproductive health care; educate and advocate for bold campaigns and policies to build, protect, and expand reproductive freedom. 
RESEARCH
We conduct polling and message testing and use data to inform our trainings and political strategies. NIRH Action Fund has a history of elevating data-driven messaging that leans into values of respect and support for people who have abortions, proving that strong support for abortion access is a winning issue. By emphasizing these values and helping candidates and advocates elevate their strong support for reproductive freedom, we will not only win key electoral contests and bold policies, but reshape the role that support for abortion access plays in the political process. 
ACTION
THROUGH
SUPPORT
Support legislative and political advocacy work at the state and local level.