Our team members are dedicated, thoughtful, and amazing at synthesizing information from across our movement and across social justice work in general.
My favorite part about working at NIRH is working with a team of committed professionals who are invested in the mission.
The best part of my experience working at NIRH is the emphasis and support for grassroots and community based action and building capacity for reproductive freedom.
I love being a part of such an incredibly dedicated, talented, and fun team that is making real change happen with amazing partners across the country.
One of the best parts of my job is working closely with our partners. It's a great feeling to help them put together a plan for their goals and succeed.
At NIRH we have the smartest and just the best staff around. Everyone is so dedicated. It is genuinely an honor to work with everyone here.
GET TO KNOW OUR INCREDIBLE STAFF
NIRH is built around a diverse, passionate group of advocates and policy makers that shape the work we do.
With a range of experience, background and identities, we wake up everyday to better reproductive justice.
PROGRAMS & PARTNERSHIPS TEAM
POLITICAL AND LEGISLATIVE AFFAIRS
JOIN OUR TEAM AT NIRH & NIRH ACTION FUND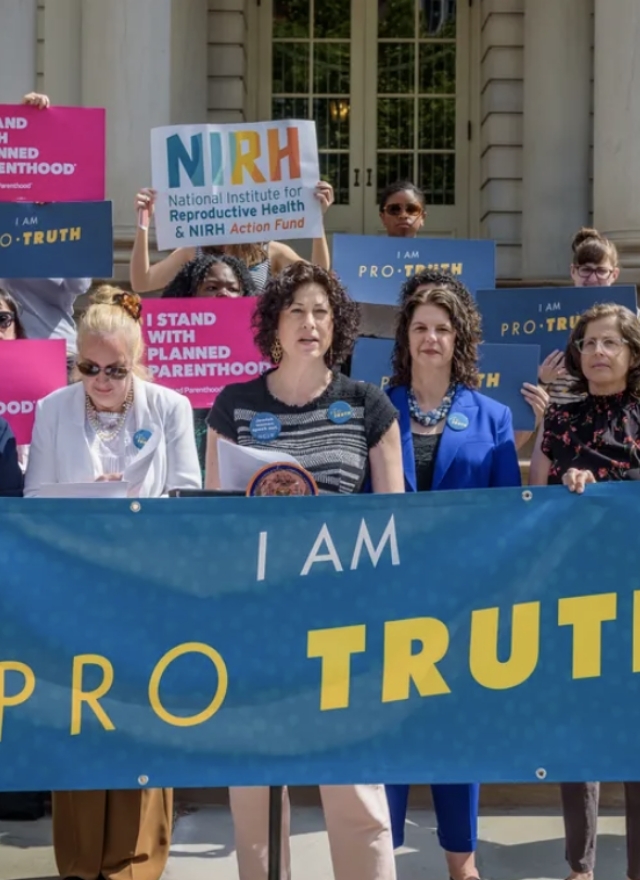 OUR
BOARD
Officers

Daniel Gonzales, Board Chair
Robert Jaffe, Treasurer
Bob Fertik, Secretary
Members

Ivelyse Andino
Gabriela D. Lemus, Ph.D
Nathalie Molina Niño
Aisha C. Mills
Abigail Schumer, ex officio
Maria T. Vullo
RECENT HIGHLIGHTS
Our fight for reproductive freedom, from critical press conferences to celebrity features.